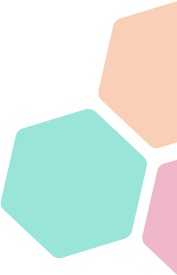 Why Clients
Choose Webcube
Every client is unique, every situation is different. Clients turn to WebCube for lots of reasons. We have been told by clients that our innovative solutions, successful outcomes, and exceptional customer service keeps them coming back.
01
We offer peace of mind
WebCube's unmatched lifetime bug free maintenance warranty takes the uncertainty out of the equation. We stand behind every product and service that we provide.
02
We are there when you need us
You can ask questions and find answers anytime, day or night. Whether it is help with your website, application, email, search engine optimization, or social media guidance. We are just a click away.
03
We create extraordinary results
Our solutions bring increase in profit and measurable success. Our growing list of hundreds of clients with highly positive feedback reflects upon the quality of solution and support we provide.
04
We deliver on time and within budget
Our philosophy is to listen carefully to what you need, explore all alternatives, and provide the most appropriate solution possible. We make sure you get what you need. Regardless of the size of your project, we deliver on time and within budget.
05
We build long term relationship
Customer satisfaction is our #1 priority, and with our commitment to quality we have earned the trust of hundreds of clients. We never take their trust for granted - this is why we endeavor everyday to continue to make sure that we earn it.
06
We provide end to end solution
We understand that web solutions involve more than just writing the code. With our team of talented content writers, UI designers, Website developers, SEO Experts, and Application coders WebCube is one stop web solution company. We do all the heavy lifting, and light - be it writing content for your website, or doing keyword research SEO, we do it all and deliver a solution that truly clicks.