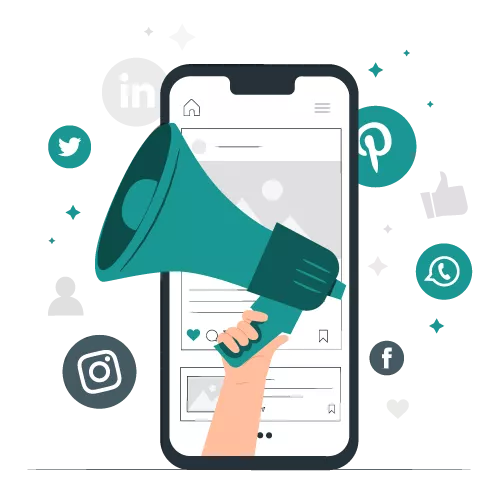 Digital
Advertising
What is Digital Advertising ?
In today's era of ubiquitous digitalization, businesses need to understand the importance of Digital Advertising for connecting with customers and increasing revenue. So, what exactly is Digital Advertising, and how does it benefit businesses?
Digital Advertising is a form of online marketing that uses various digital channels to promote products or services to potential customers. It involves targeting specific audiences based on demographics, interests, behavioural patterns, and geographic location to attract qualified leads and drive conversions.
Here are some key features and benefits of Digital Advertising:
Wide range of channels: Digital Advertising channels include search engines, social media platforms, email marketing, display advertising, video advertising, and more. A business can choose the most appropriate channels for reaching its target audience effectively.
Precise targeting options: With Digital Advertising, businesses can target specific audiences based on various factors, such as age, gender, income, geographic location, interests, and behavioural patterns. This results in higher conversion rates and ROI .
Cost-effective: Digital Advertising can be much more cost effective than traditional advertising, as businesses can target specific audiences and optimize their campaigns for maximum ROI.
Measurable results: Digital Advertising provides measurable data on metrics like impressions, clicks, conversions, and ROI, allowing businesses to optimize their campaigns for better results.
Flexibility and scalability: With Digital Advertising, businesses can adjust their campaigns in real-time and scale them up or down based on their goals and budget.
In conclusion, Digital Advertising is an essential strategy for businesses looking to connect with customers in the digital age. With its wide range of channels, precise targeting options, cost-effectiveness, measurable results, flexibility, and scalability, Digital Advertising can help businesses thrive in the highly competitive digital landscape.